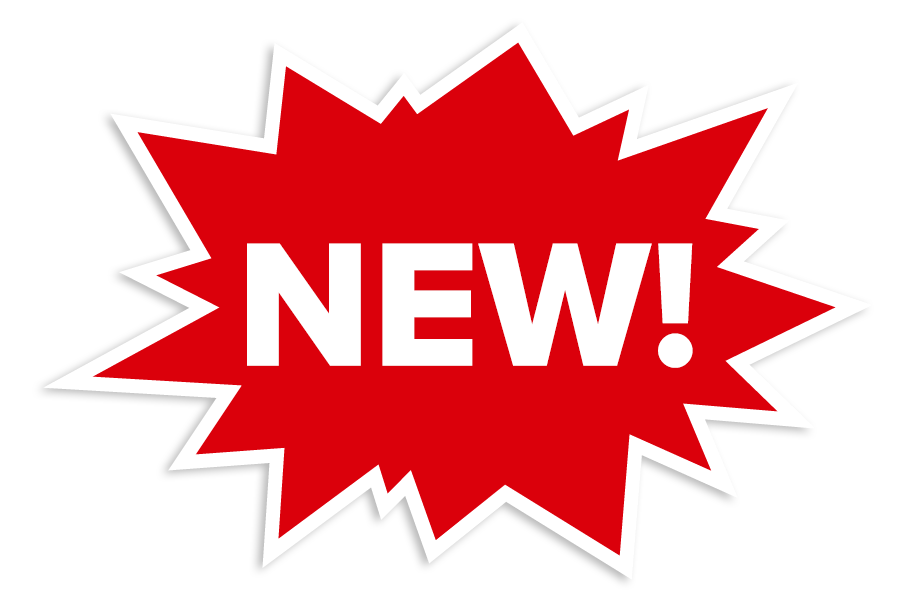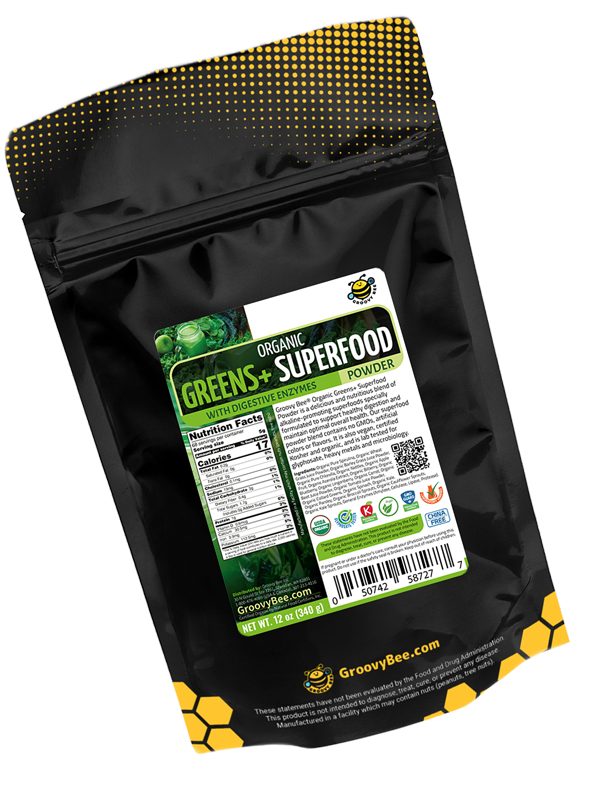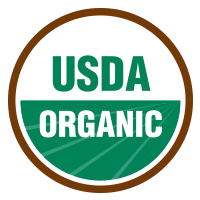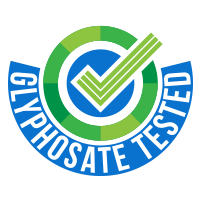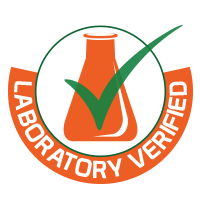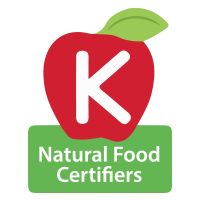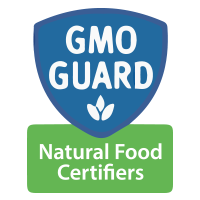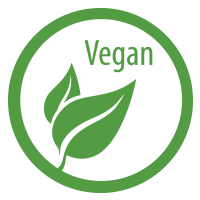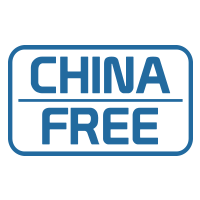 POWDER WITH DIGESTIVE ENZYMES!
Fruits, vegetables and other plant-based superfoods are known to contain essential vitamins and minerals that can promote your overall health and well-being. In fact, the USDA recommends consuming around five to nine servings of fresh fruits and vegetables every day.
To help you boost your daily nutrient intake, the Health Ranger Store is thrilled to introduce Groovy Bee® Organic Greens + Superfood Powder with Digestive Enzymes! This nutritious and delicious powder blend combines 20 of the best alkaline-promoting superfoods and is specially formulated to support healthy digestion as well as help you maintain optimal overall health.
Groovy Bee® Organic Greens+ Superfood Powder with Digestive Enzymes contains no GMOs, processing aids, excipients, carriers or artificial colors or flavors. It is also vegan, non-China, certified Kosher and organic and extensively lab tested for glyphosate, heavy metals and microbiology.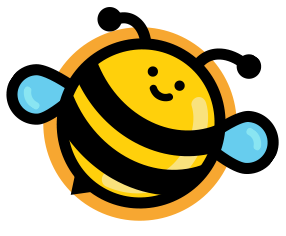 WHAT'S IN GROOVY BEE®

ORGANIC GREENS+ SUPERFOOD POWDER

?**
Specially formulated to provide optimal nutrition and promote an alkaline diet, Groovy Bee® Organic Greens + Superfood Powder contains only the highest-quality organic greens, fruits, berries and vegetables for optimal health. These superfoods include pure spirulina, wheat grass juice powder, barley grass juice powder, pure chlorella, nettle, apple fruit, acerola cherry extract, bilberry, blueberry, lingonberry, carrot, beet juice powder, tomato juice powder, collard greens, spinach, kale, parsley, broccoli sprouts, cauliflower sprouts and kale sprouts.
All of these alkaline-promoting foods can help keep your body balanced and in an alkaline state. They can also support healthy digestion and metabolism, as well as promote your body's natural ability to eliminate toxic elements.
We've also added digestive enzymes, such as amylase, cellulase, lipase and protease to further help your body efficiently absorb the nutrients in our superfood powder blend.
ORGANIC WHEAT GRASS
JUICE POWDER
Considered to be one of the best sources of nutrients ever discovered, spirulina (Arthrospira platensis) is an efficient plant-based source of protein and other nutrients. Due to its perfect balance of essential vitamins, minerals and antioxidants, spirulina supports healthy digestive, immune, cardiovascular and cognitive functions.
Derived from the freshly sprouted leaves of common wheat (Triticum aestivum), wheat grass juice powder is one of the best natural sources of chlorophyll and antioxidants. Boasting a full spectrum of vitamins and minerals, wheat grass ranks among the most alkaline leafy greens and can help you maintain healthy pH levels in your body.
A close cousin of the multicellular spirulina, chlorella (Chlorella regularis) is a unicellular microalga that is known as one of the most phytonutrient-rich superfoods. Often called "nature's perfect food," chlorella is an incredibly potent source of fiber, protein, amino acids, healthy fats, antioxidants and other phytonutrients. It also has one of the highest concentrations of chlorophyll among plants.
The leaves and roots of the stinging nettle plant (Urtica dioica) contain high amounts of amino acids, healthy fats and antioxidants, such as coumarins, polyphenols and flavonoids like kaempferol and quercetin. They are also loaded with vitamins and minerals, such as calcium, potassium, iron, phosphorus, magnesium and vitamins A, B, C and K. Stinging nettles are traditionally used to support healthy cardiovascular function.
ORGANIC BARLEY GRASS JUICE POWDER
Barley grass juice is carefully sourced from the aerial part of the young, tender stalks of the barley (Hordeum vulgare) plant. A nutrient powerhouse, it contains high levels of antioxidant polyphenols and flavonoids, as well as vitamins A, C and K. Barley grass juice is also an extremely rich source of chlorophyll, amino acids, enzymes and minerals like magnesium, calcium, iron, phosphorus and potassium.
ORGANIC FRUITS AND BERRIES**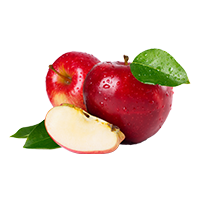 ORGANIC APPLE FRUIT – Apples (Malus pumila) are among the healthiest and most popular fruits in the world. While low in calories, apples are high in dietary fiber, potassium, vitamin C and antioxidants. They are also rich in phytonutrients and support healthy digestive and cardiovascular functions, as well as sensible weight management goals.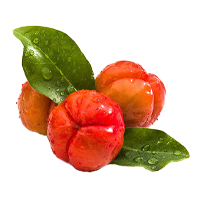 ORGANIC ACEROLA EXTRACT – Acerola extract comes from the cherry-like berries of the Malpighia glabra plant. Naturally abundant in vitamin C, acerola extract supports healthy skin and optimal immune function. It can also help protect your body against oxidative stress. Aside from vitamin C, acerola extract contains plenty of calcium, iron, phosphorus and vitamins B1, B2 and B3.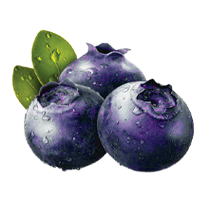 ORGANIC BILBERRY – Bilberries (Vaccinium uliginosum) are also known as "brain berries" due to their ability to support healthy cognitive functions. These nutrient-rich berries contain high levels of vitamin C, phenolic acids, anthocyanins and other antioxidants that can combat oxidative stress and promote good overall health.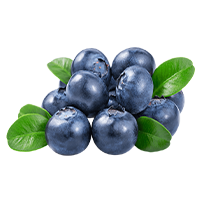 ORGANIC BLUEBERRY – Blueberries (Vaccinium angustifolium) are among the most nutritious and antioxidant-rich fruits in the world. In fact, according to a study published in the Journal of Zhejiang University Science B, blueberries contain more antioxidants than other berries. With their natural abundance of vitamins A, C and E, proanthocyanins and other antioxidants, blueberries supports healthy immune, heart, brain and skin functions.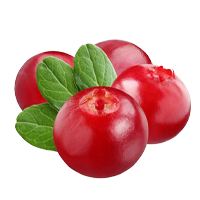 ORGANIC LINGONBERRY – Lingonberries are small, red berries that grow on the Vaccinium vitis-idaea shrub. Like many other berries, lingonberries are packed with anthocyanins, flavonoids and other antioxidant plant compounds. These berries are known to support healthy gut, heart, eye, brain and kidney functions, as well as promote sensible weight management plans.
ORGANIC BEET JUICE POWDER
Known as one of the world's healthiest vegetables, beets are the bright reddish or purplish roots of the Beta vulgaris plant. Beets are an excellent source of a non-protein amino acid called betaine, which can support healthy liver and digestive functions and naturally uplift your mood.
ORGANIC TOMATO JUICE POWDER
Tomato juice is a highly nutritious and popular beverage made from the pulpy substance inside fresh tomatoes (Lycopersicon esculentum). Tomato juice is an excellent source of lycopene, a powerful antioxidant carotenoid that offers many health benefits.
ORGANIC COLLARD GREENS
Collard greens are nutrient-dense leafy green vegetables that grow from the Brassica oleracea plant, which belongs to the same family as broccoli and cabbage. Packed with beneficial phytonutrients, collard greens support healthy cardiovascular function and promote the growth of healthy skin and hair.
ORGANIC SPINACH
A member of the amaranth family, spinach (Spinacia oleracea) is a leafy green vegetable that is loaded with important vitamins, minerals and antioxidants. With its impressive nutrient profile, spinach can support healthy eye, heart, skin, kidney and digestive functions.
ORGANIC KALE
One of the world's most nutrient-dense superfoods, kale (Brassica oleracea var. acephala) is loaded with essential nutrients, such as omega-3 fatty acids, manganese, calcium, copper, potassium, magnesium and vitamins A, C and K. Kale is also a good source of powerful antioxidants, such as quercetin and kaempferol.
ORGANIC PARSLEY
While parsley is most often used as a decorative garnish, many people underestimate this herb's nutrient content. Parsley (Petroselinum sativum) is surprisingly rich in nutrients, including chlorophyll, lutein, beta-carotene, calcium, zinc, iron and vitamins A, C, E and K.
ORGANIC KALE SPROUTS
Kale sprouts are harvested when the first leaves of the Brassica oleracea var. acephala plant have developed around a tiny, compact central head. Just like their fully mature counterparts, kale sprouts support healthy eye and heart functions.
ORGANIC BROCCOLI SPROUTS
Despite their unassuming size, broccoli sprouts (Brassica oleracea var. italica) pack an impressive nutritional punch. This is why they are considered one of the world's most nutritious vegetables. Packed with sulforaphane, glucoraphanin and other glucosinolates, broccoli sprouts support healthy heart, brain, liver and immune functions.
ORGANIC CARROT
One of the most popular vegetables in the world, carrots (Daucus carota) owe their distinctive bright orange hue to their natural abundance of beta carotene. These root vegetables are particularly known for their ability to support optimal eye health. Carrots also support healthy immune and cardiovascular functions.
ORGANIC CAULIFLOWER SPROUTS
The newly sprouted seeds of the cauliflower (Brassica oleracea var. botrytis) plant contain unique plant compounds that can support healthy cognitive functions. Cauliflower sprouts also promote the growth of strong and healthy bones and muscles.
Enzymes are special proteins that catalyze chemical reactions inside the body. While there are many different types of enzymes, digestive enzymes are the vital workers necessary for optimal digestion. We've added four digestive enzymes to our potent superfood blend to help your digestive system fully absorb its beneficial phytonutrients.
AMYLASE – This digestive enzyme breaks down carbohydrates and starches and converts them into usable energy.
CELLULASE – This digestive enzyme assists in the breakdown and conversion of cellulose, a dietary fiber, into beta-glucose.
LIPASE – Lipase works with your liver to break down fats and oils. This digestive enzyme also plays a crucial role in the proper absorption of fat-soluble vitamins.
PROTEASE – Protease is necessary for healthy digestive function. This enzyme converts protein into usable amino acids.
START YOUR DAY WITH A DELICIOUS
1 Tablespoon Groovy Bee® Organic Hulled Hemp Seed
1 organic lemon
1 cup organic coconut water
1 organic banana (chopped and peeled)
½ cup organic strawberries
2 cups organic spinach (chopped)
Ice, as needed
Juice the entire lemon.
Add the lemon juice and all the other ingredients into a blender.
Blend until you achieve your desired consistency.
Pour your smoothie into a cup and enjoy!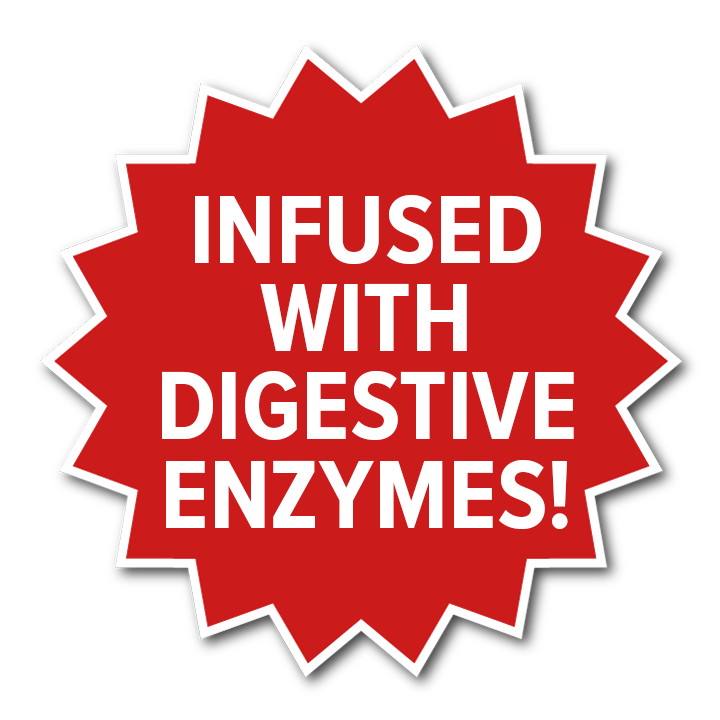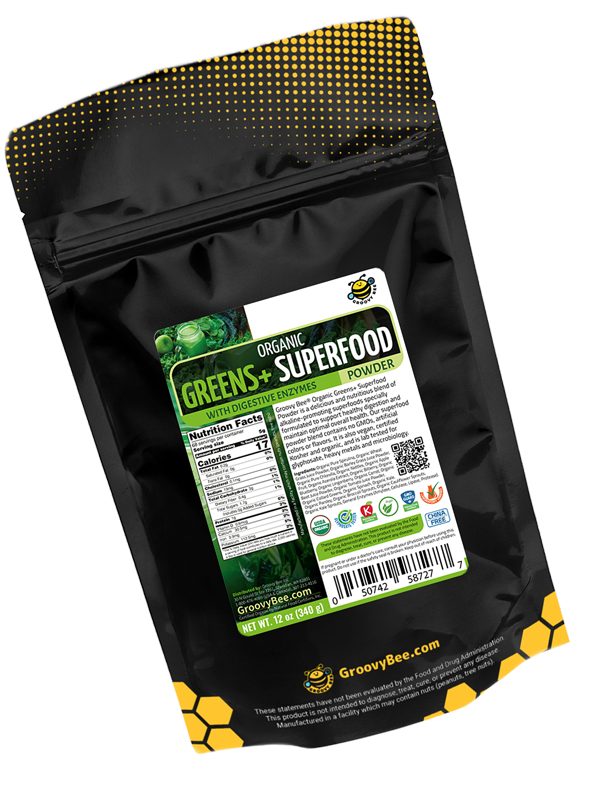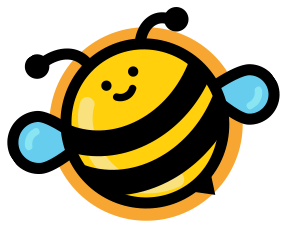 ENJOY THE COMBINED BENEFITS OF 20+ DIFFERENT GREENS, SUPERFOODS AND DIGESTIVE ENZYMES!**
To help boost your intake of beneficial phytonutrients, the Health Ranger Store is proud to bring you Groovy Bee® Organic Greens + Superfood Powder. This potent superfood powder blend combines the health benefits of over 20 alkaline-promoting greens, fruits, berries, vegetables and digestive enzymes for optimal health.
Groovy Bee® Organic Greens + Superfood Powder with Digestive Enzymes is vegan, non-GMO, non-China, non-irradiated and is certified Kosher and organic. It is also thoroughly lab tested for glyphosate, heavy metals and microbiology.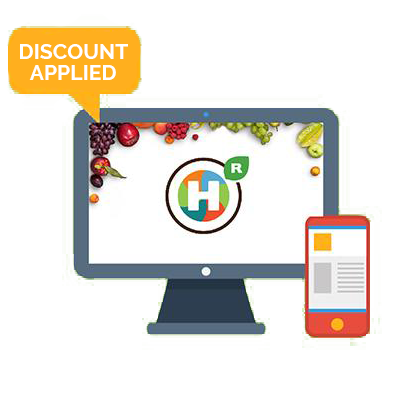 If you're not a member yet, sign up now to start earning rewards points!